Lake Westphal is planning his 100th birthday party
on July 23, 2022!
One of his primary focuses during this exciting event is to raise donations for two of his favorite organizations — the YMCA Camp Greider Day Camp for kids in Salem, Oregon, and Valley View Community Food Bank, headquartered in Sun City, Arizona.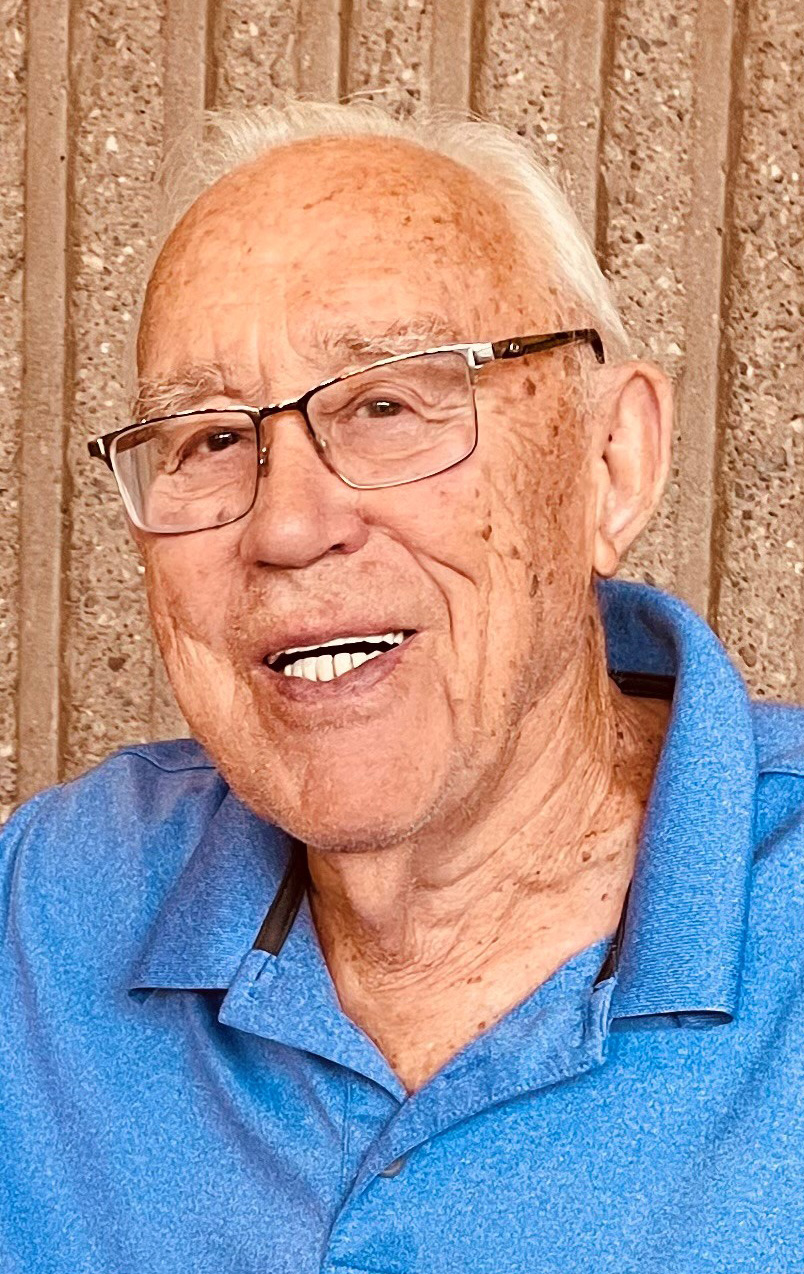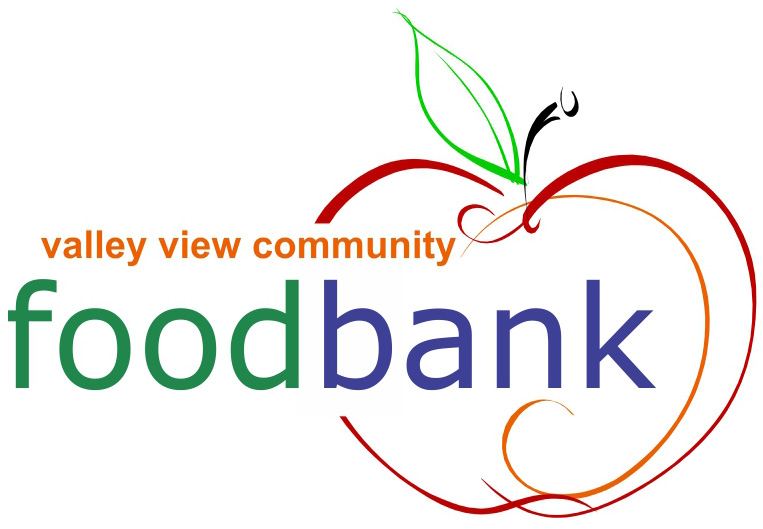 IMPORTANT
After you click "Submit", you will be sent to a secure PayPal screen. You might need to login to your PayPal account, if you have one. Or, you may select to donate using a credit card without using a PayPal account. The donation process is not complete until you see an acknowledgement from PayPal SUCH AS THE ONE BELOW: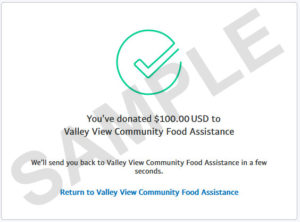 Lake Westphal: A Century of Living Life to the Fullest
Looking back on an innovative career:
1940 graduate of du Pont Manual Training High School in Louisville, Kentucky
Employed by North American Aviation Company for two years before going to the Merchants Marines Officers Training School at Kings Point, New York in 1943. Obtained a Lt. JG rating with a 3rd Mates license, and was honorably discharged in 1946 with a 2nd Mates license.
Employed by the Hoover Company for 3-1/2 years as a sales representative, then in 1950 began a new business with a colleague in Salem, Oregon: Vacuum Cleaner Clinic & Sewing Center.  After 19 successful years, made the decision to venture out independently with the start-up, Westphal Distribution Company, selling central vacuum systems for residential and commercial use, as well as aspirator systems for use in the dental field.
Active Community Participation in Oregon
Member of the Jr. Chamber of Commerce for 3 years.
Member of the Salem YMCA for 34 years. Served on the Board of Directors for 12 years, and as President for 2 years.  While on the board, the YMCA completed three new racquetball courts, and acquired property to expand the building. Annual fundraisers all reached their goals. Selected as a member at large to represent the YMCA at the national convention. Helped establish and participate in a marriage counseling service to Salem residents.
SCORE advisor to small young companies that needed input from the established local business com­ munity.
Participated for 5 years in three different self-improvement Yokefellow groups, and worked 2 years as a leader at the Oregon State Penitentiary.
Assistant Boy Scout leader for 10 years.
Active Retirement in Arizona and Sun City West
After retiring from business in 1986, Sun City West became home. Volunteering continued to be a way of life.
Gleaned and delivered more than 10 tons of citrus in 8 years to West Side Food Bank. Westside Food Bank driver for 12 years.
Delivered Meals on Wheels for 4 years.
Courier for Sun Health Hospitals for 3 years.
Driver at the 2004 Presidential Debate at Gammage Hall at ASU in Tempe, Arizona after being given clearance by the FBI.
Sun City West Club Involvement
Helped organize the charter club of Racquetball.
Successfully campaigned to get the racquetball courts enclosed for safety and comfort of the players.
Organized the Annual Swing into Spring Racquetball Tournament, with hundreds of participants coming from throughout the west.
Nationally ranked 6th in racquet-ball, taught beginners racquet-ball for 6 years.
Member of the Photography West Club for 18 years and held a board position for 3 years. Organized world travelers as guest presenters many times for the enjoyment of the members.
Lake Westphal: A Man for the People
Lake Westphal says, "My life has been devoted to: business ethics of quality, customer service, and honest relations with my customers; listening to advice and criticism before making any final decisions; and always being involved in communities where I have lived by participating in projects, clubs, and committees."